Educational Workshops
Quarterly Training with Fred Johnson
Creating and Managing Employee Engagement at Eagle Environmental
When: Wednesday, December 4, 2013 9:00 a.m. – 11:30 a.m.
Where: Eagle Environmental Inc.  is located at 891 W Robinson Dr. #4, North Salt Lake, Utah. Main lobby is located on the east side of the building.
Cost: $10 per person for lunch
Fred A. Johnson is the Founder and President of Eagle Environmental Inc.  Fred founded Eagle Environmental Inc. in 1993 as president with two partners, and has been the sole owner since 2003.  He has also been involved with the start-up of four other business enterprises.
Eagle Environmental Inc. is a full-service environmental clean-up company that specializes in asbestos, lead, and mold remediation from various commercial, industrial and residential structures.  The company is operated on the philosophy of "Happy customers, happy employees and make a little money".  He believes that through accomplishing those three goals on each project, the company can stay in business indefinitely.
In 2004, Eagle Environmental Inc. transcended industry standards with culture and management training for all employees.  In addition, Eagle Environmental implemented a profit sharing program that splits quarterly profits of the firm with the engaged, successful employees that have aligned their personal talents and skills with the company's goals.  This has helped to create an environment that encourages personal growth, individual accountability, teamwork, creative problem solving, and strategic thinking for the firm and success for all engaged employees in the organization.
Fred is the Area Director of the U.S. Western Region of Entrepreneurs Organization, former President of the EO Utah Chapter (2012-2013) and has served as Membership Chair and Learning Chair.  He is the proud father of five amazing kids and enjoys travel, motorcycles, cars, flying, cooking, building projects, creative endeavors, working with business groups in leadership positions, mentoring, and volunteering with several local and international charitable organizations.  Above all, he loves spending quality time with his kids.
______________________________________________________________________________________________________
January 2014 Educational Workshop:
NeuroMagnetism: Inspire Desire to Sell More
NeuroMagnetism is the art to inspire desire and sell to the brain. Based on NeuroMarketing.
Most of what your customers do and think is influenced by what happens beneath the level of consciousness. If you are to influence what people think and do you need to reach the subconscious part of their brain. If your communication is failing to reach the subconscious it is failing to engage the part of the brian that makes all of our decisions.
During this talk your audience will learn to:
Increase sales, leads and sales frequency. The best in nonconcious sales strategies.
Sell a Lot
Find your customers' unconscious buy buttons
It will uncover the science behind the most effective tactics for winning customers and the tools to influence buying decisions.
You'll learn how to study their clients and learn exactly what process to lead each one of them through to a successful conclusion.
You'll learn how to present cognitively to the brain in a way that creates powerful memories and associations through the use of metaphor and corollary.
Date: Wednesday, January 22nd, 2014
Time: 11:30am-1:00 pm
Cost: Member $20.00, Non-member $30.00, Guest, when registered by a member $5.00.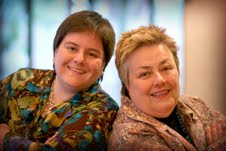 BIO: Shahar and Nashlah Boyayan are the founders of Buzz Booster, a mother-daughter operated small business marketing training company  that specializes in innovative marketing strategies for small business owners.
Their mission is to help business owners and entrepreneurs achieve long lasting prosperity. They know what it takes to build a business from scratch and have helped hundreds of businesses grow.
They arrived in Salt Lake City with two bags and a teddy bear. Let's just say that life was not easy those days. Even though they had prior experience online, a degree in Ecommerce and a successful online business in Brazil, this was not enough to get things going. After starting a podcast and getting some local sponsors, things began to change.
A year later Shahar and Nashlah launched the Internet Marketing Board Game with the help of Russel Brunson and after that, things got a lot easier.
Today besides mentoring a few entrepreneurs, they run online training,  their speaking activities and are the hosts of two shows.
Shahar and Nashlah host a weekly WEB TV Show called BuzzBooster TV which is in the top 40 web shows in their category and Spill the Beans Tv where they interview entrepreneurs
They are passionate about empowering small business owners.
On their free time they like to travel, geocache, take animal pictures and play with their dog Apple and their cat Banana.
They've been featured in several midia outlets like Utah Business Magazine, Information marketing association journal, Wasatch woman, Entrepreneur Magazine, Washington Post and many more.
Shahar is a 3 times nominee for the SpringWise Award and was nominated for Women in Tech Award 2010.